Heated Seats
---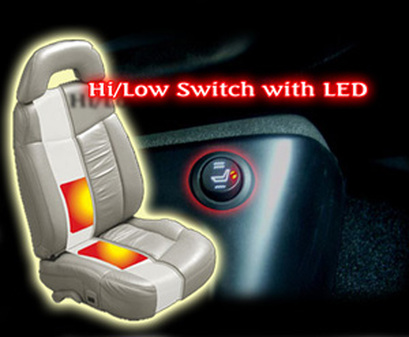 Warming it up!
No other seat heater in the industry gets as hot as the Carbotex Seat Heating System manufactured by WET. According to officials at WET, the actual carbon fiber filaments within the unit reach an amazing 70° C/158° F. This means the occupant experiences a comfortable seat-surface temperature of between 4
0°
C/ 104° F and 45° C/113° F.
This unit, which meets OEM specifications and testing requirements, has better heating capabilities than our previous seat heater. This standard control unit has temperature sensors in its 11" x 22" heating pad, with a high setting that gives you a fast full power warm-up and the low setting for soothing warmth.